Download clothes
Get your Petz a funky new get-up! Please give credit where credit is due and do not redistribute any of these files. If you would like to convert any items made by me to other game versions, please feel free - but do send me a copy to share on this page! You will need Winzip or a similar program to open most of these.

Buck's Round Glasses Recolored - Basics
A set of 10 solid-colored glasses, all with their own on-shelf sprites. Base by Buck, minor edits by me.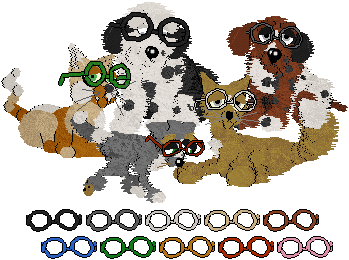 Download for Petz 4

Plumbobs
As seen in The Sims! Comes in green and red, because unhappy Petz deserve to have a mood marker hovering overhead too. The plumbobs are classified as socks, so they can be combined with hats and other headwear.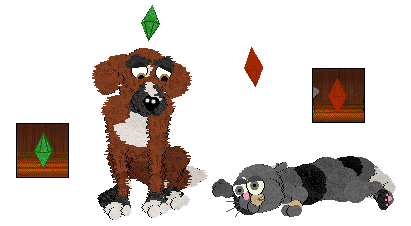 Download for Petz 4

Mimi's Green Sweatshirt
This fun, versatile green sweater is the perfect basis for your fashionista petz' every outfit. This sweater was created by Mimi.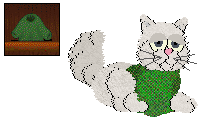 Download for Petz 4

Mimi's Tiaras
Set of two matching, complementary tiaras, including a sapphire and a ruby version! These items were created by Mimi.

Download for Petz 4

Schafpanda's Petz 3 clothes for Petz 4
Your petz can finally have their matching tops and bottoms again! Schafpanda has converted a number of Petz 3 clothing items that are missing from Petz 4. All pictured items are included in the zip: the bunny sweater, santa sweater, reindeer sweater, witch sweater and pants, and both camouflage sweaters.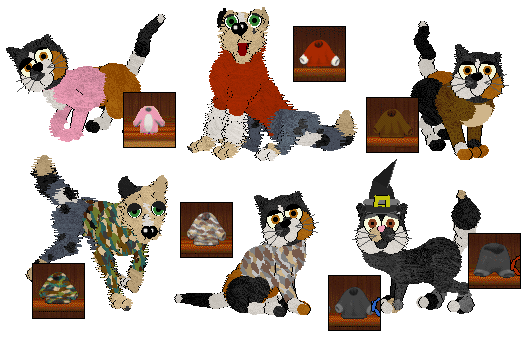 Download for Petz 4

Schafpanda's Red Baseball Hat
A simple yet effective recolor of the baseball hat, by Schafpanda.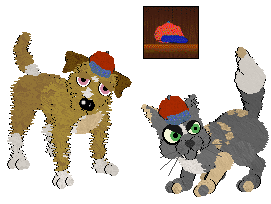 Download for Petz 4