Cat Singles
Singles! They're just like litters, but without the siblings. Some were bred as a fluke, some are leftovers, some were specifically bred when I wasn't in the mood to do a whole litter. Enough babbling, scroll down already!

Rules
- When showing, keep LF's in the prefix.
- Don't put up for download, auction, or sale.
- When no longer wanted, MPA or return to me instead.
- Do not hex/brex/edit in any way without my explicit permission.
- You may change the pet's gender and name.
- All require a (small) application, unless stated otherwise.
- If you don't fill out the form properly, I may ignore your application.
- There's a limit of two singles adoptions per week.
Form
Which pet:
From page:
Why:
Send the above form to litterzfactory@gmail.com. Do not use this form for litter adoptions.


Metalloid
Can you believe how cool this eye color looks! Mini, pictured at age 100.


Lawrencium
A very cool semi-mini shorthair mixie full of personality!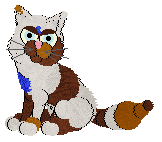 Gráinne
What a beautiful cat! If I wasn't tired of icy eyes being everywhere, she'd be staying for sure.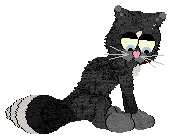 Amphibian Fossil
Who doesn't love a good gangly persian?!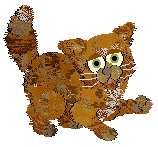 Delight
The original Delighyful Coon, a hexed file inspired by the hexing style of Delighy @ Aniseed! Trade preferred.


Otro Grotto
This fun, playful calico mixie is another pet that was returned after being adopted. Aren't those ears just so cute?