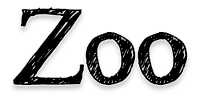 Hello there and welcome to Zoo, my little crew of wilds. My collection is sorted according to Linnaeus' Systema Naturae because although a bit outdated, I think it's intuitive and compact. The site is still under constuction but don't let that bother you; enjoy your visit and oogle away!
- Arie @ Litterz Factory


Animals that suckle their young by means of lactiferous teats. In external and internal structure they resemble man; most of them are quadrupeds; and with man, their natural enemy, inhabit the surface of the Earth. The largest, though fewest in number, inhabit the ocean.
~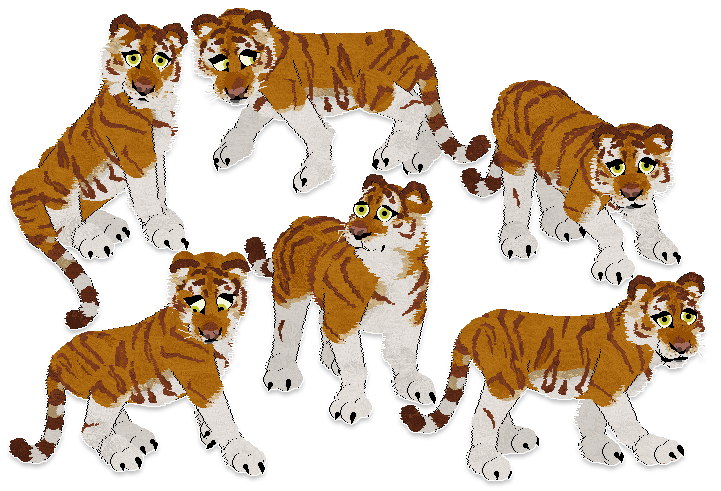 Fyodor - Kimberly/LF's Born to be Wild
Kimberly - May 21, 2011
~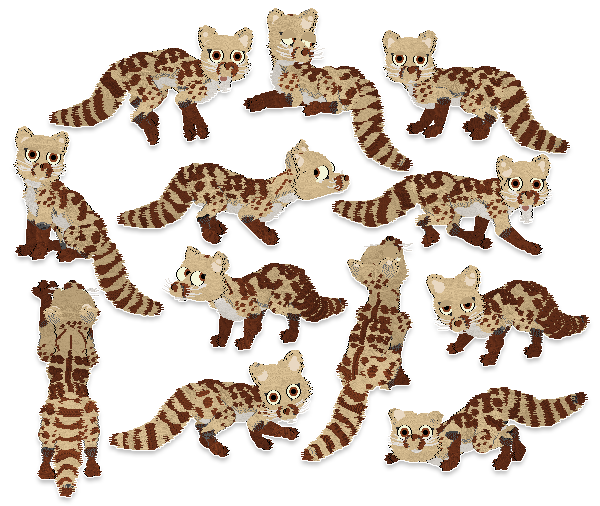 Janet - DP/LF's Nocturnal Feliform
Daveena - February 13, 2013
~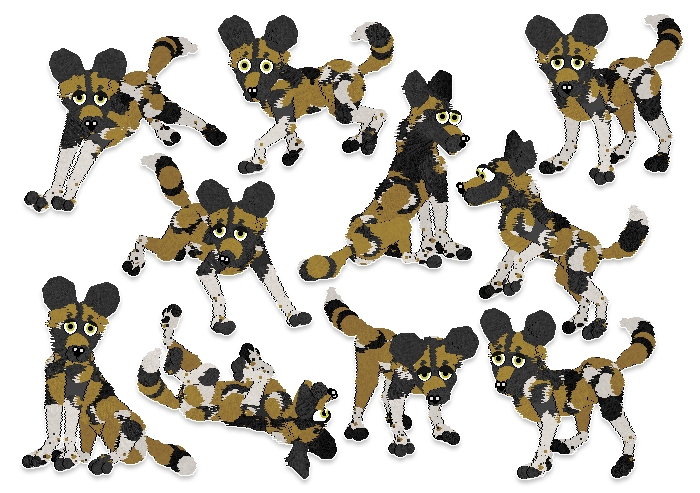 Joliba - Dew/LF's Painted Beauty
Dew - January 2, 2013
~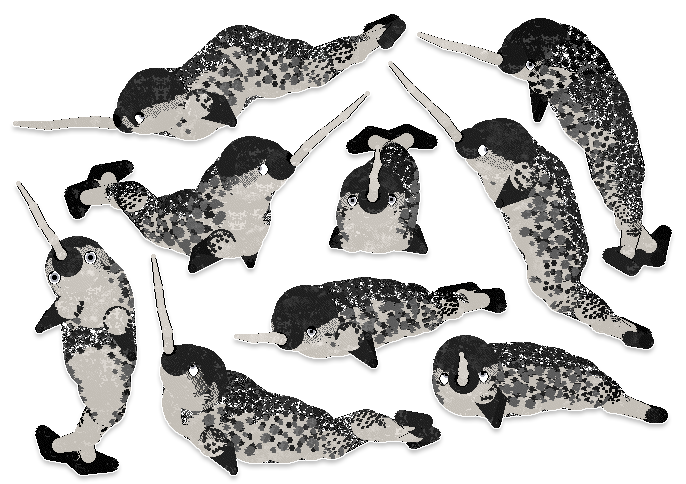 Nerina - Flummery/LF's Sea Nimph
Amber @ Flummery - January 21, 2013
~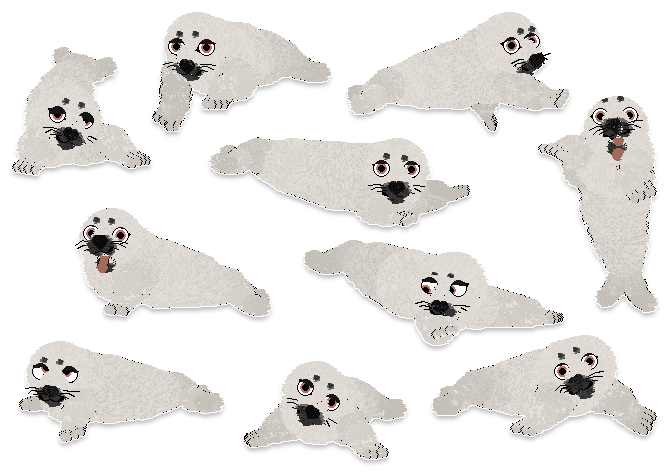 Norbert - Aussome/LF's Special Snowflake
Catherine @ Aussome - November 30, 2011
~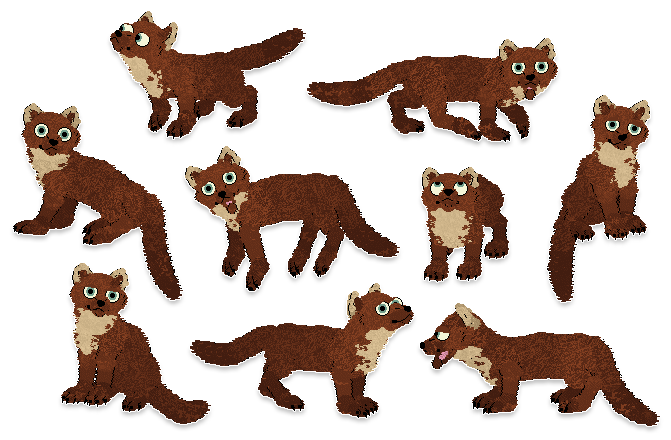 Tuesday - Aussome/LF's Martes Martes
Catherine @ Aussome - December 18, 2012
~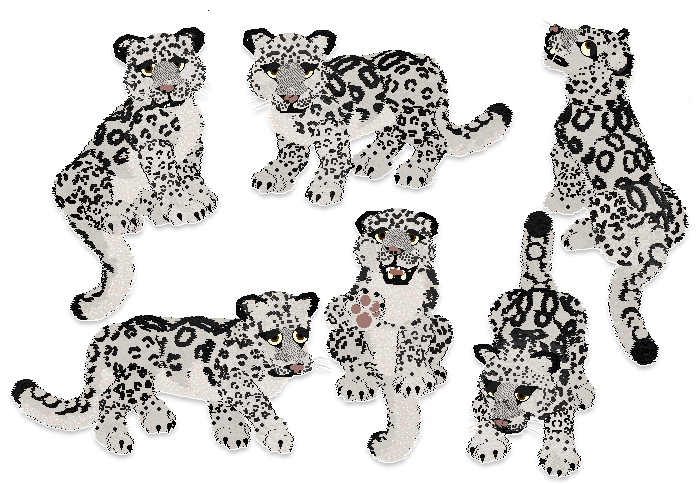 Uncia - DP/LF's Secretive Snowscape
Daveena - July 27, 2013
~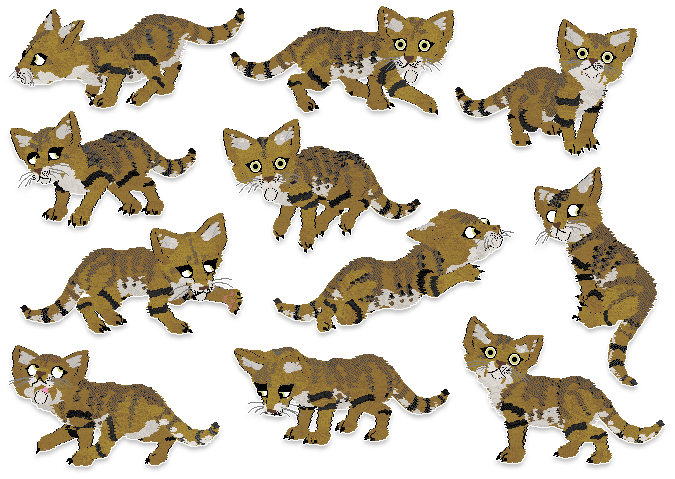 Tetrapharmakos - DP/LF's Four Lines of Wisdom
Daveena - November 28, 2014
~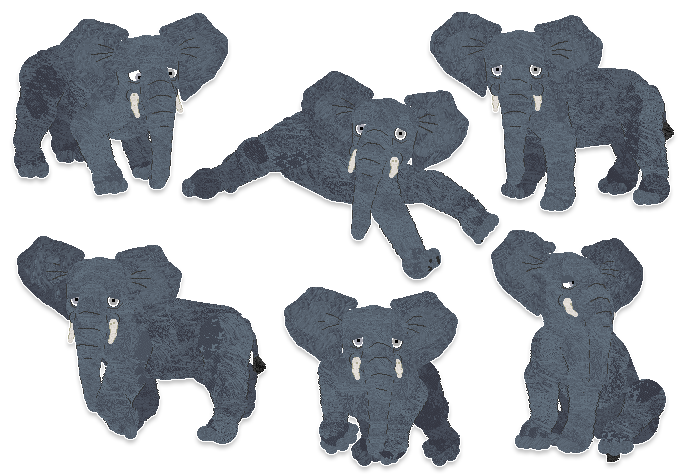 Snorky - Alena/LF's Terrific Trumpet
Alena @ Moonflower - March 15, 2016
~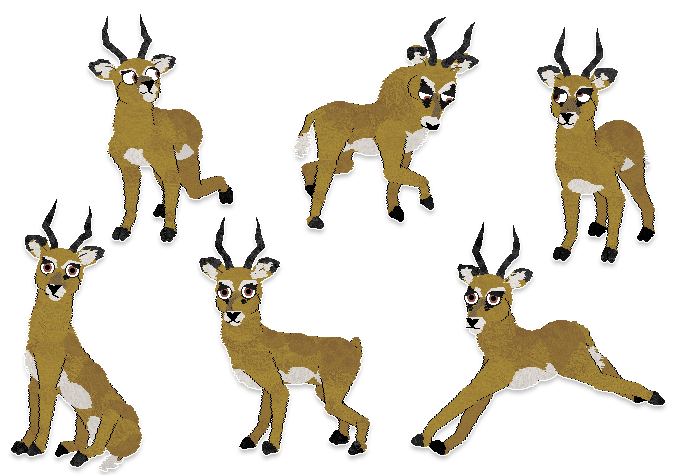 Khari - Alena/LF's Graceful Grazer
Alena @ Moonflower - April 27, 2016
~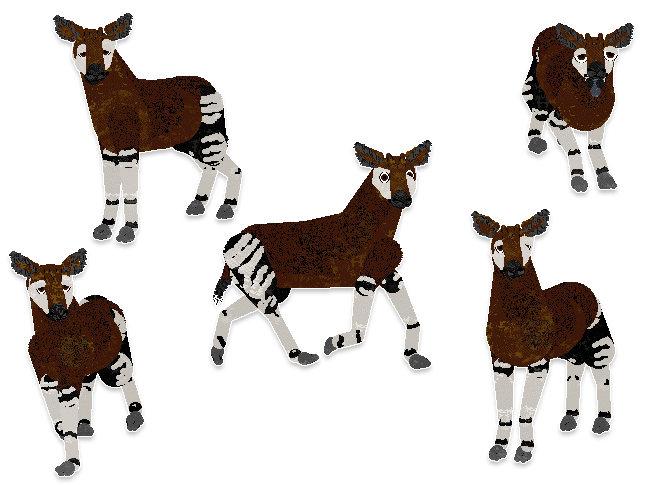 Ngawini - Static/LF's Solitary Stripes
Static - January 16, 2015
~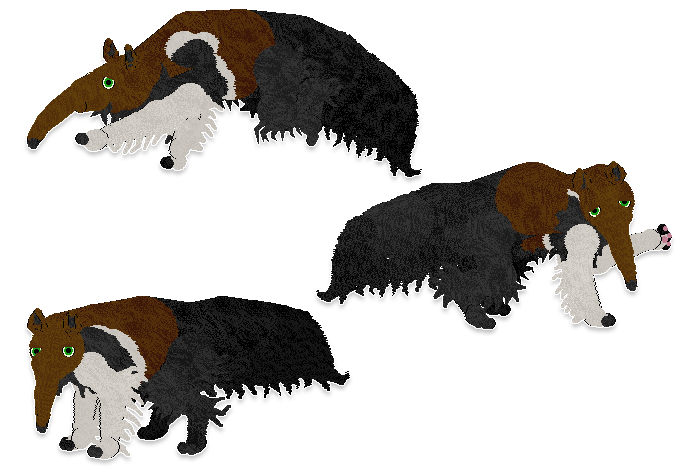 Honeydew - MJ/LF's Worm Tongue
Moon in a Jar - October 14, 2012
~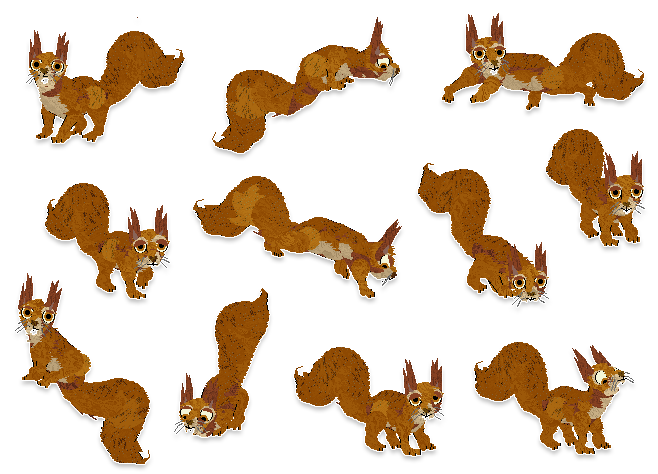 Scurry - Vampyre/LF's Scurrying Sciurus
Star @ Vampyre - June 6, 2016
~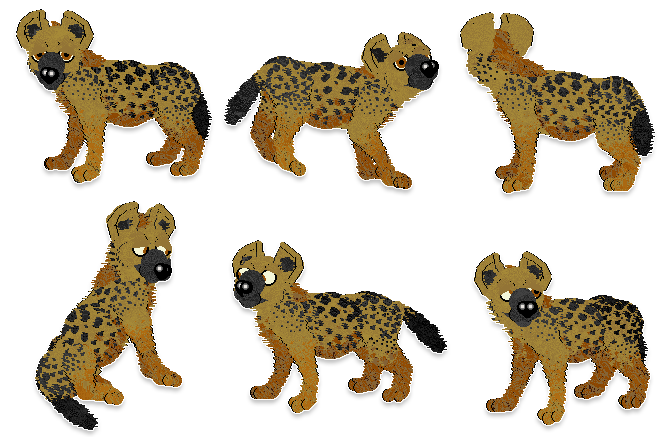 Banzai - Alena/LF's Battle Cry
Alena @ Moonflower - June 21, 2016
~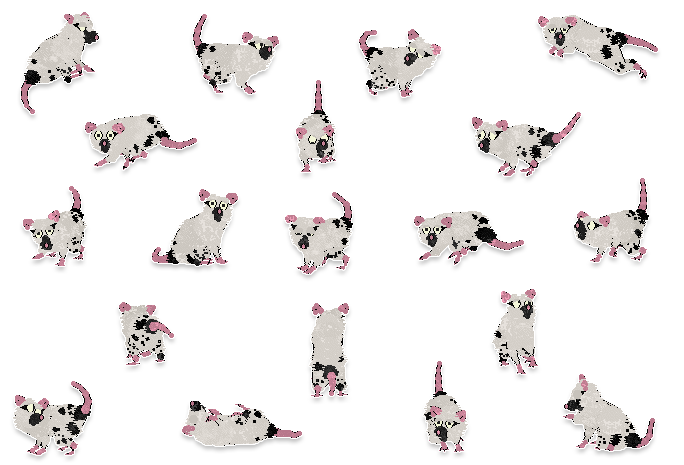 Piebald - KCC/LF's Recessive Spotting
Kelpie @ RKC - November 27, 2016
~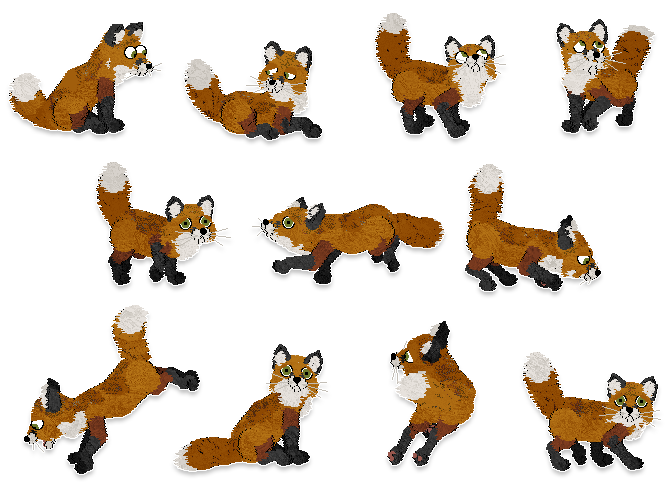 Litterfall - Sharebear/LF's Needles and Twigs
Sharebear - August 2, 2017
~


A beautiful and cheerful portion of created nature consisting of animals having a body covered with feathers and down; protracted and naked jaws (the beak), two wings formed for flight, and two feet. They are aerial, vocal, swift and light, and destitute of external ears, lips, teeth, scrotum, womb, bladder, epiglottis, corpus callosum and its arch, and diaphragm.
~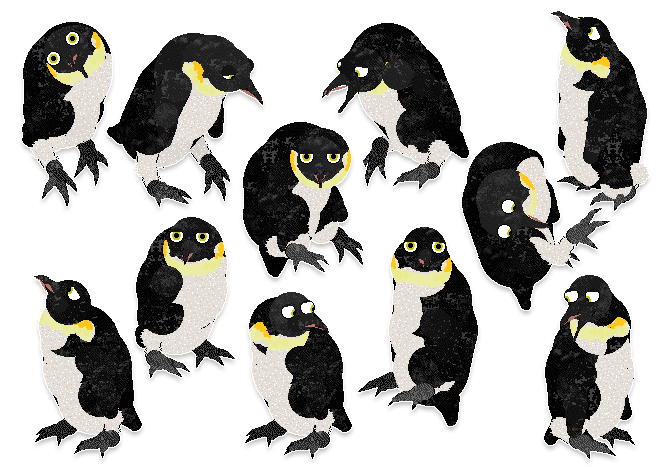 Boogie - Aussome/LF's Funky Feathers
Catherine @ Aussome - January 23, 2013
~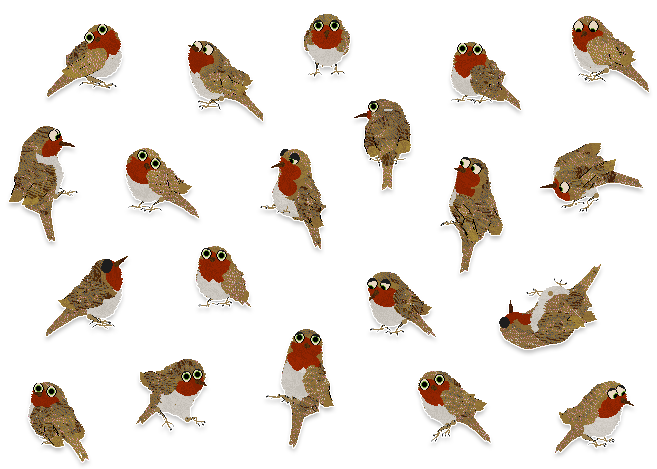 Robin - Vampyre/LF's Proud Red
Star @ Vampyre - December 22, 2014
~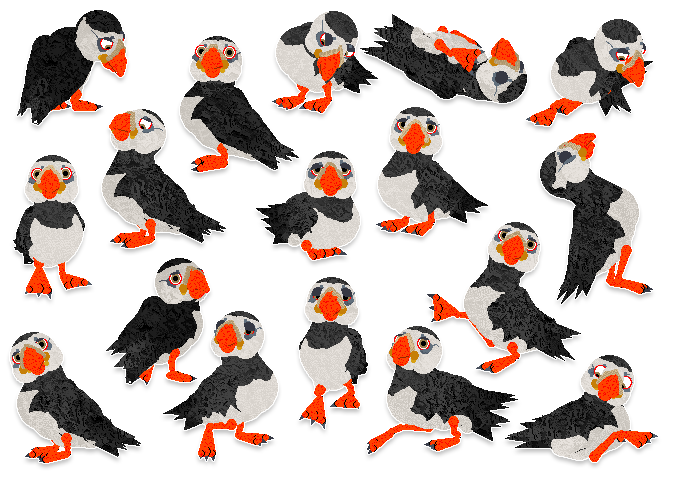 Pophyn - Alena/LF's Bobbing About
Alena @ Moonflower - November 13, 2015
~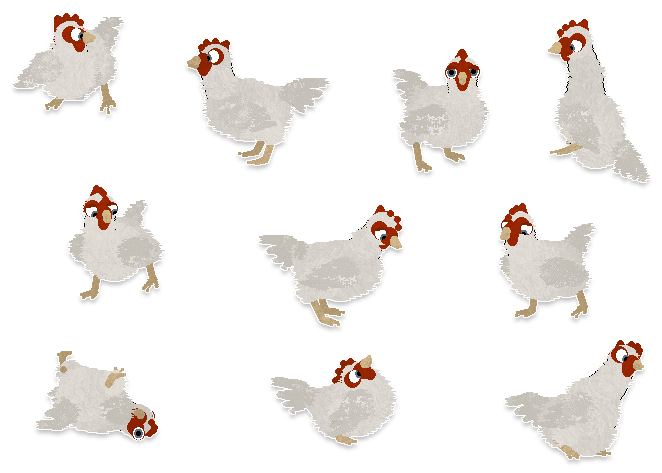 Scrambles - Pollution/LF's Mother of Scrambled Eggs
Pollution @ Polluted Stables - August 30, 2016
~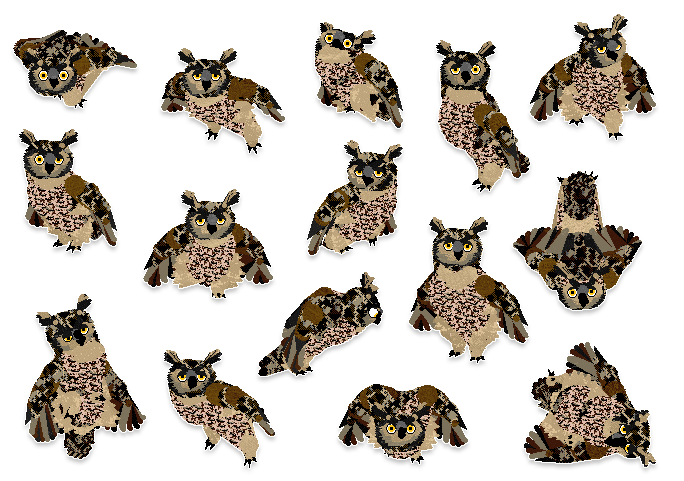 Uhuburu - Alpenlgow/LF's Archaic Tongue
Milie @ Alpenglow - July 3, 2016
~


Animals that are distinguished by a body cold and generally naked; stern and expressive countenance; harsh voice; mostly lurid color; filthy odor; a few are furnished with a horrid poison; all have cartilaginous bones, slow circulation, exquisite sight and hearing, large pulmonary vessels, lobate liver, oblong thick stomach, and cystic, hepatic, and pancreatic ducts: they are deficient in diaphragm, do not transpire, can live a long time without food, are tenacious of life, and have the power of reproducing parts which have been destroyed or lost; some undergo a metamorphosis; some cast their skin; some appear to live promiscuously on land or in the water, and some are torpid during the winter.
~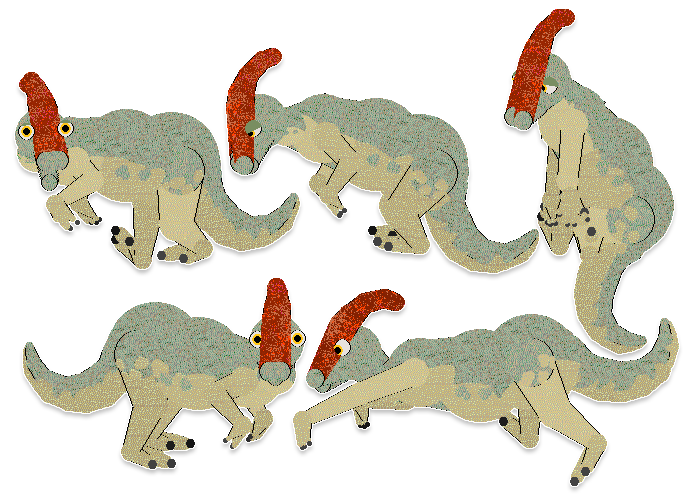 Walkeri - Midnight/LF's Parasaurolophus Walkeri
Midnightwolf @ PUGS - March 19, 2013
~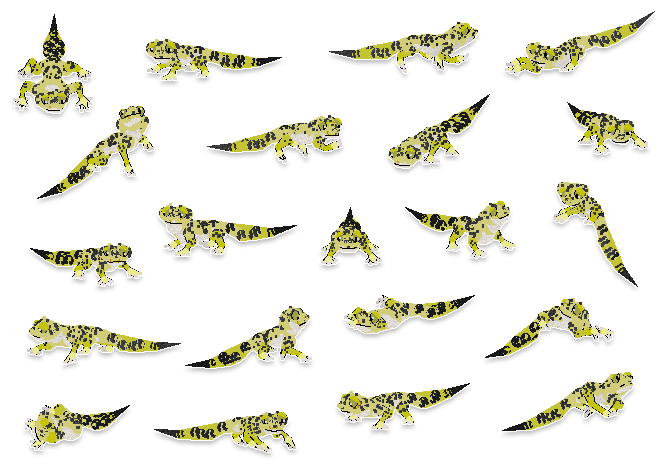 Lushlegs - Star/LF's Legs for Days
Star @ Vampyre - February 24, 2018
~


Always inhabiting the waters; are swift in their motion and voracious in their appetites. They breathe by means of gills, which are generally united by a bony arch; swim by means of radiate fins, and are mostly covered over with cartilaginous scales. Besides the parts they have in common with other animals, they are furnished with a nictitant membrane, and most of them with a swim-bladder, by the contraction or dilatation of which, they can raise or sink themselves in their element at pleasure.
~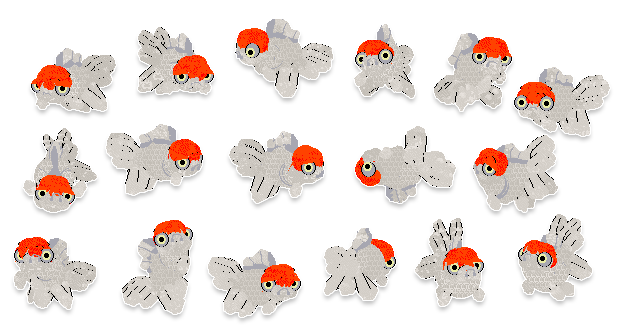 Galia - Cargo/LF's Smelling Fishy
Mandi @ Cargo - January 26, 2013
~


A very numerous and various class consisting of small animals, breathing through lateral spiracles, armed on all sides with a bony skin, or covered with hair; furnished with many feet, and moveable antennae or horns, which project from the head, and are the probable instruments of sensation.
~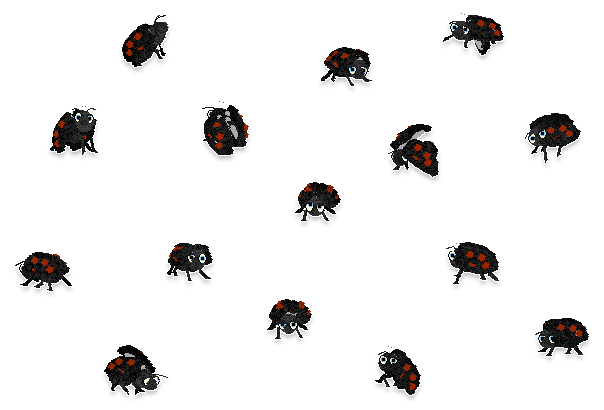 Lucky - Vampyre/LF's Scarlet Lady
Star @ Vampyre - June 24, 2016
~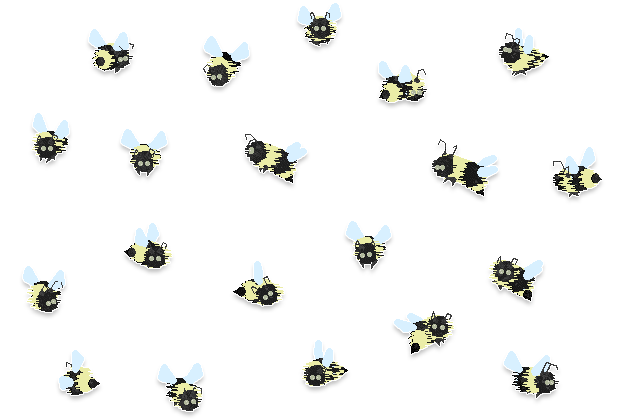 Eric - KCC/LF's the Half a Bee
Kelpie @ RKC - July 4, 2016
~


Animals of slow motion, soft substance, able to increase their bulk and restore parts which have been destroyed, extremely tenacious of life, and the inhabitants of moist places. Many of them are without a distinct head, and most of them without feet. They are principally distinguished by their tentacles or feelers. By the Ancients they were not improperly called imperfect animals, as being destitute of ears, nose, head, eyes and legs; and are therefore totally distinct from Insects.
~
None currently.
~