Dog Singles
Singles! They're just like litters, but without the siblings. Some were bred as a fluke, some are leftovers, some were specifically bred when I wasn't in the mood to do a whole litter. Enough babbling, scroll down already!

Rules
- When showing, keep LF's in the prefix.
- Don't put up for download, auction, or sale.
- When no longer wanted, MPA or return to me instead.
- Do not hex/brex/edit in any way without my explicit permission.
- You may change the pet's gender and name.
- All require a small application, unless stated otherwise.
- If you don't fill out the form properly, I may ignore your application.
- There's a limit of two singles adoptions per week.
Form
Which pet:
From page:
Why:
Send the above form to litterzfactory@gmail.com. Do not use this form for litter adoptions.

Arrange
The smooth coat makes Arrange a very unique dog! I'd love to see him go to a show home.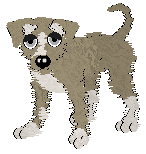 Actinide
Such a lovely color scheme! The little white eyebrows really are a perfect touch. Freebie.

Antimony
A classic, but still pretty unique tamsin with the booties and the bobtail! Freebies.


Cheerio
Who doesn't love silly dachie mixies?!

Spiteful Crow
Green and cream are always pretty together, and the back coat really makes the color accents pop! And look at all those patches!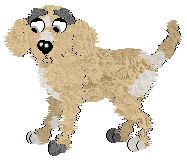 Medinilla
Don't you just want to give this big fluffy dog a hug? The markings and eyes match beautifully!