Cat Singles
Singles! They're just like litters, but without the siblings. Some were bred as a fluke, some are leftovers, some were specifically bred when I wasn't in the mood to do a whole litter. Enough babbling, scroll down already!

Rules
- When showing, keep LF's in the prefix.
- Don't put up for download, auction, or sale.
- When no longer wanted, MPA or return to me instead.
- Do not hex/brex/edit in any way without my explicit permission.
- You may change the pet's gender and name.
- All require a (small) application, unless stated otherwise.
- If you don't fill out the form properly, I may ignore your application.
- There's a limit of two singles adoptions per week.
Form
Which pet:
From page:
Why:
Send the above form to litterzfactory@gmail.com. Do not use this form for litter adoptions.

Utmost
This little guy looks like an alley cat, but has an oshie personality! Full set of hidden patches. I really like his matching eye colour!


Metalloid
Can you believe how cool this eye color looks! Mini, pictured at age 100.

Scandium
What a gracious, pretty creature! The pink eyes add a warm touch.

Airfryer
Everybody loves a cute soft little mini!

Municipal Waste
This cat was born to party and is guilty of tank crimes.


Lawrencium
A very cool semi-mini shorthair mixie full of personality!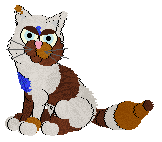 Gráinne
What a beautiful cat! If I wasn't tired of icy eyes being everywhere, she'd be staying for sure.

Alex's Mom
A cat with beautifully matching colours, ready and eager to enter the show circuit!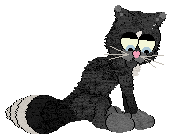 Amphibian Fossil
All you need is a gangly persian. Gangly persians make the world go round. Gangly persians, who run the world?

Wholesome
This beautiful calico had been adopted, but was returned again. Comes with great show potential!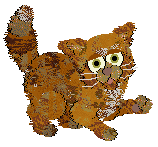 Delight
The original Delighyful Coon, a hexed file inspired by the hexing style of Delighy @ Aniseed! Trade preferred.

Kirsty
This very cute, very small kitty was returned by the person who adopted her. She is now looking for a forever home!