About LF
Running a petz site was a very old dream of mine. Before Litterz Factory, I had a site called Arie's Catz Site (ACS) which never really got anywhere past my own desktop. Nevertheless, I loved putting it together. Years later, in late 2005, I reinstalled Petz on my computer, and the wish to run a petz site returned. And so, in March 2006, Litterz Factory came to be! Originally, it was a Petz 5-only site hosted on Freewebs, but in 2007 it got hosted on a private domain and finally changed to Petz 3+. In 2016, to celebrate its 10th anniversary, LF even moved to its own domain!
Content-wise, I focus on bred adoptions of different breeds; I want to be able to offer everybody something to their liking. However, I think sites that offer nothing but adoptions are a tad boring. A visit doesn't last for more than five, maybe ten minutes. That's why I try my best to offer a lot of interactive content. Somebody once described Litterz Factory as "petzy and traditional" - and that's exactly what I want it to be like!
Jump to...
Layouts - Reviews - Other stuff

Below are screenshots of (nearly) all my past layouts! Drag them to a new tab to view them in full size.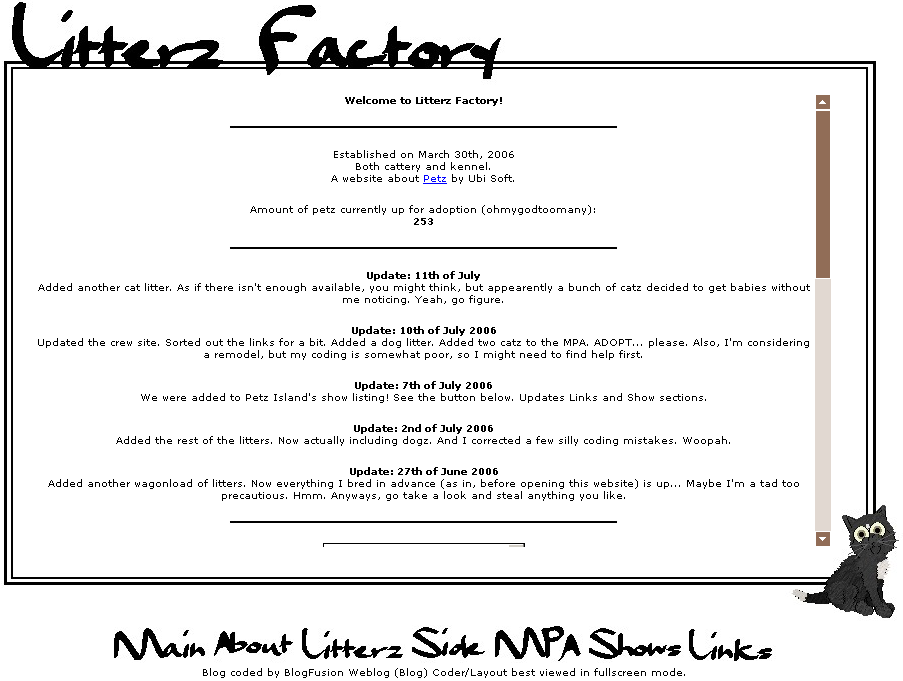 Version 1: Fifi.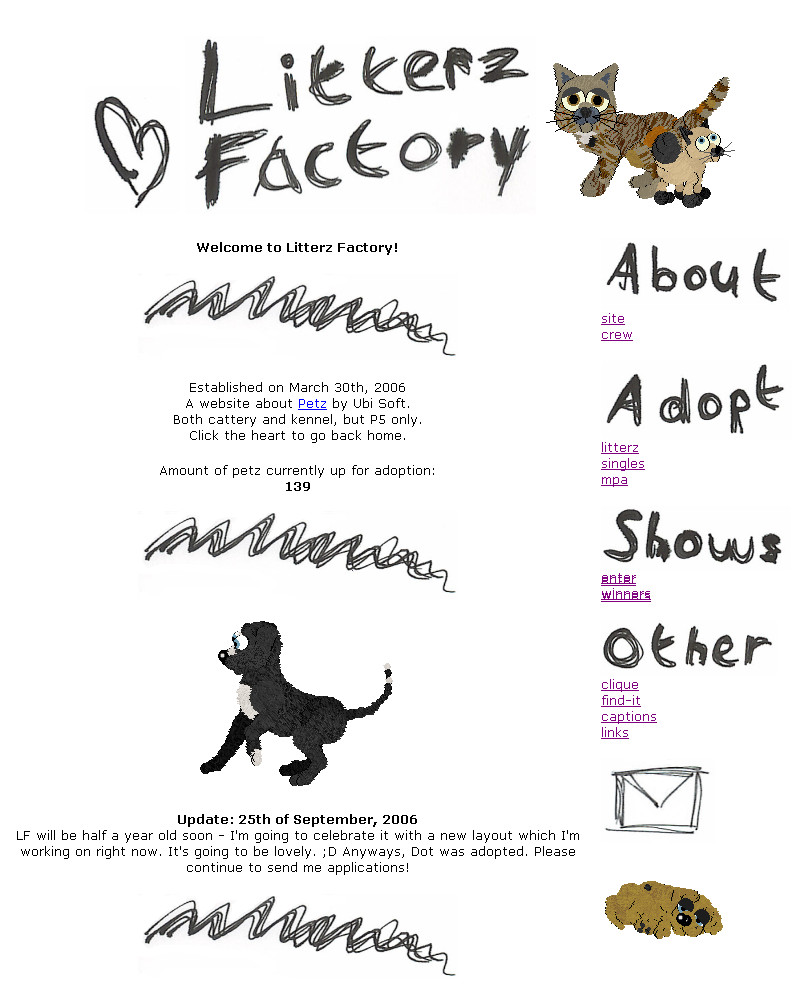 Version 2: Scribbles.
There was a different picture under the menu on every page!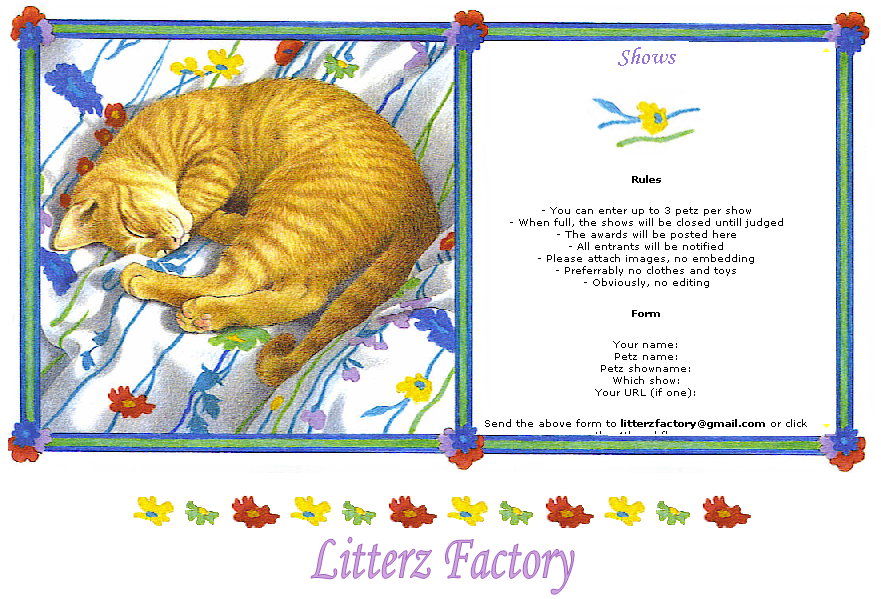 Version 3: Francien.
The drawing of the cat is by Francien van Westering.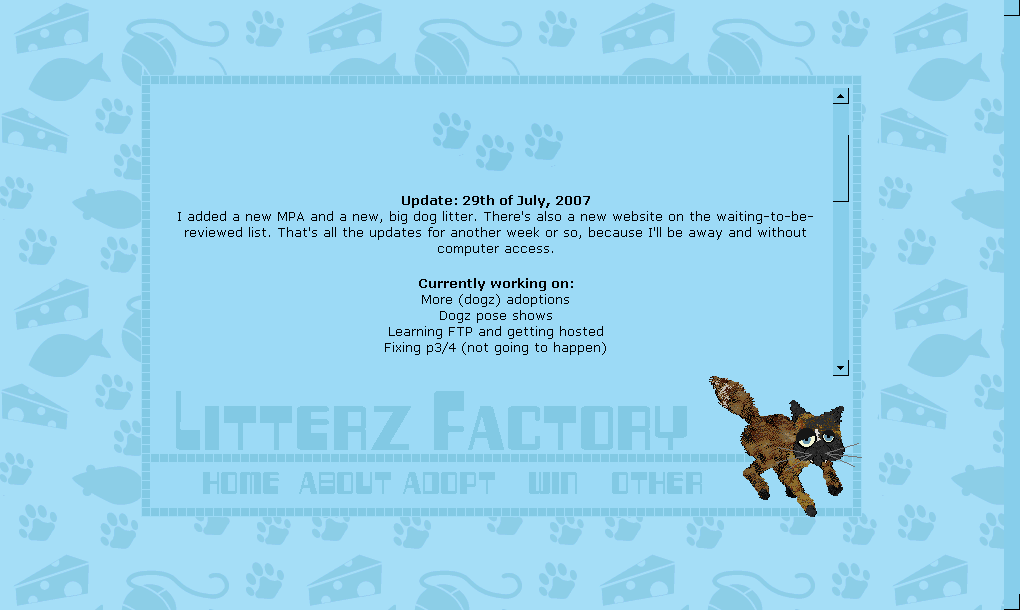 Version 5: Marv.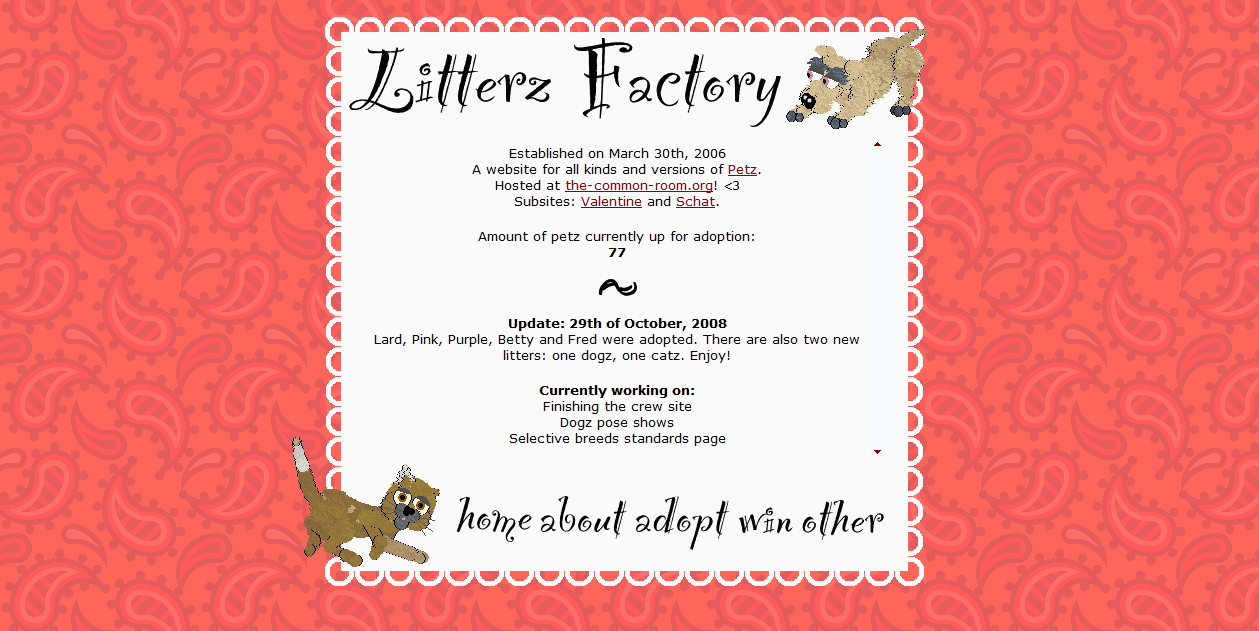 Version 6: Lace.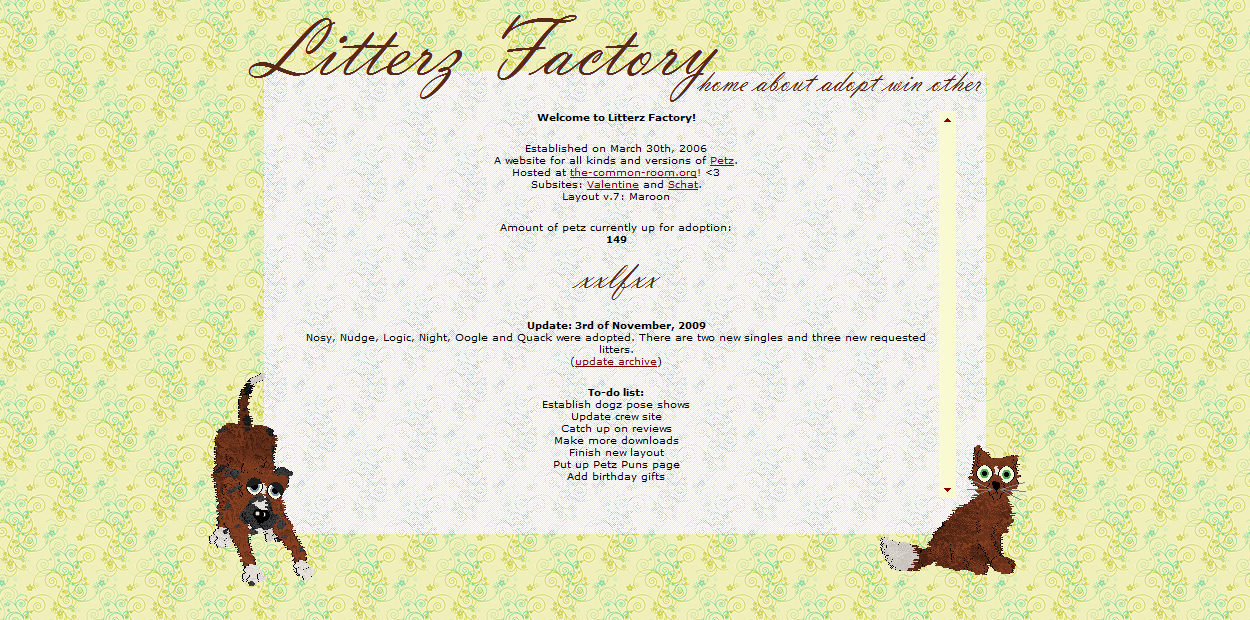 Version 7: Maroon.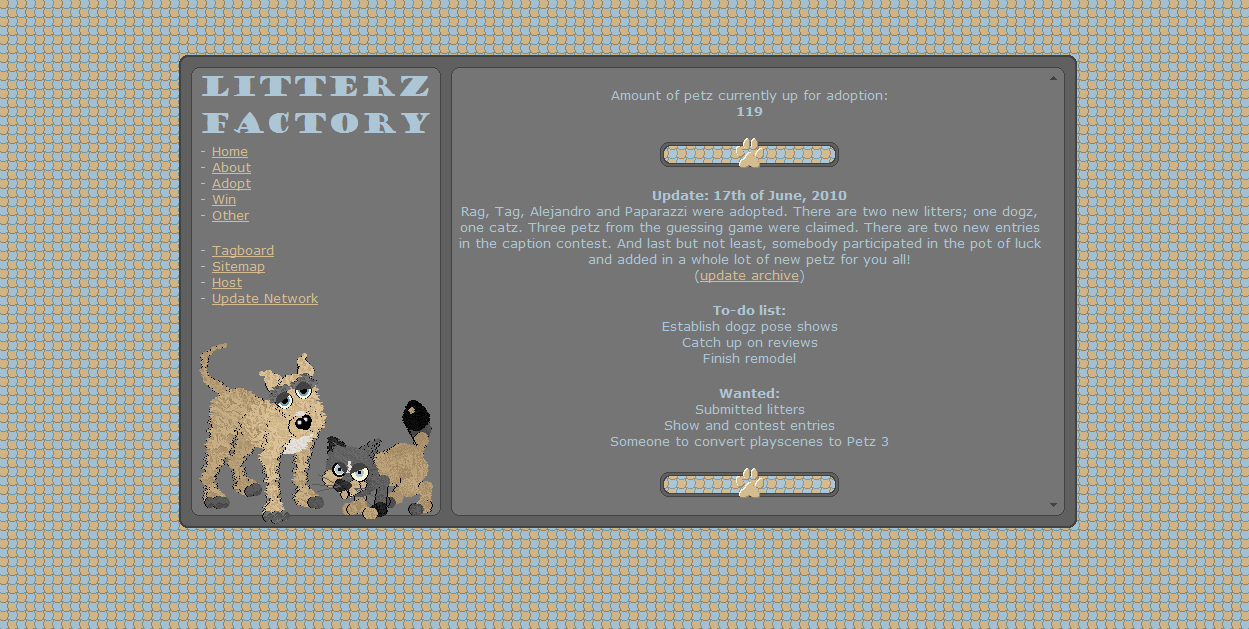 Version 8: Blue Cream.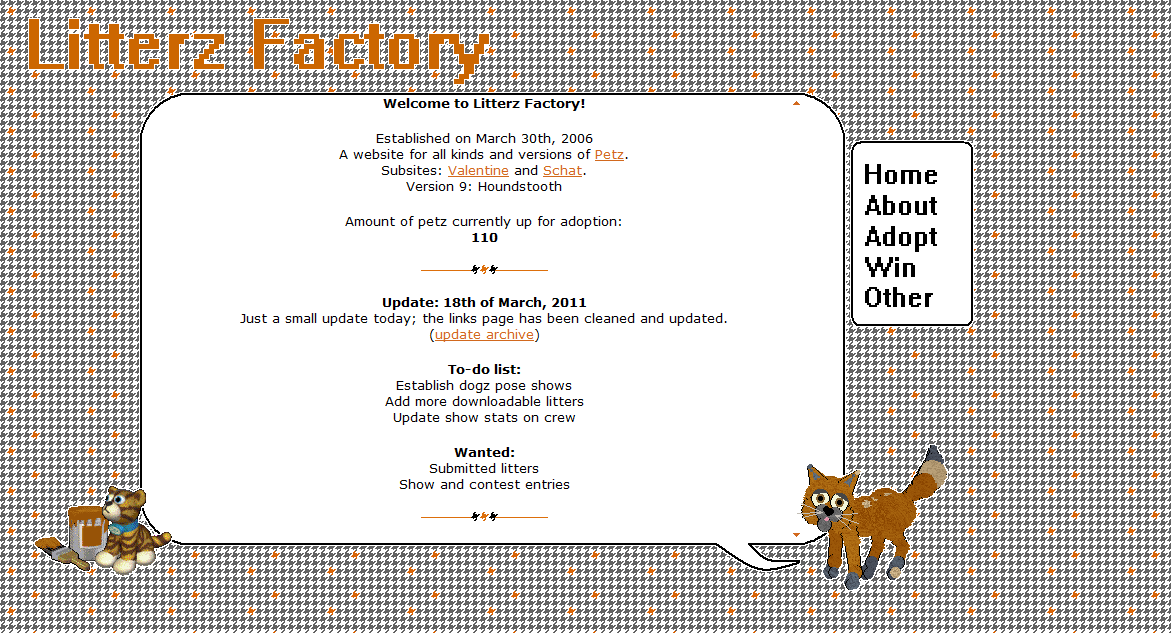 Version 9: Houndstooth.
This had different orange petz rotating in the bottom right.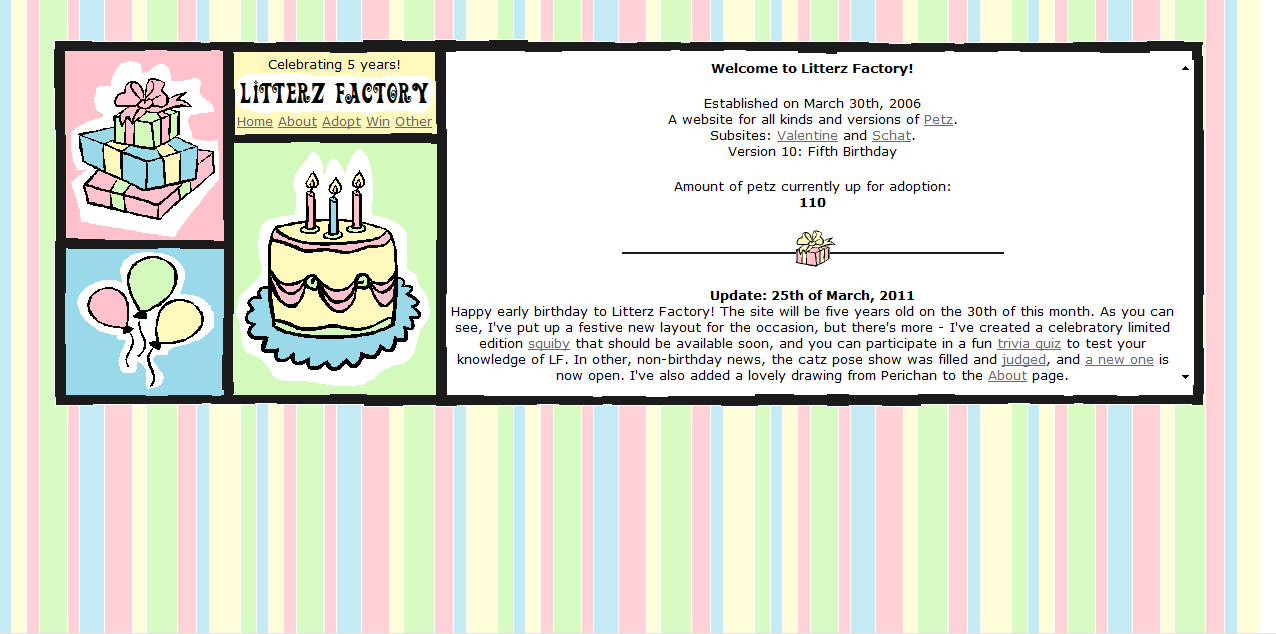 Version 10: Fifth Birthday.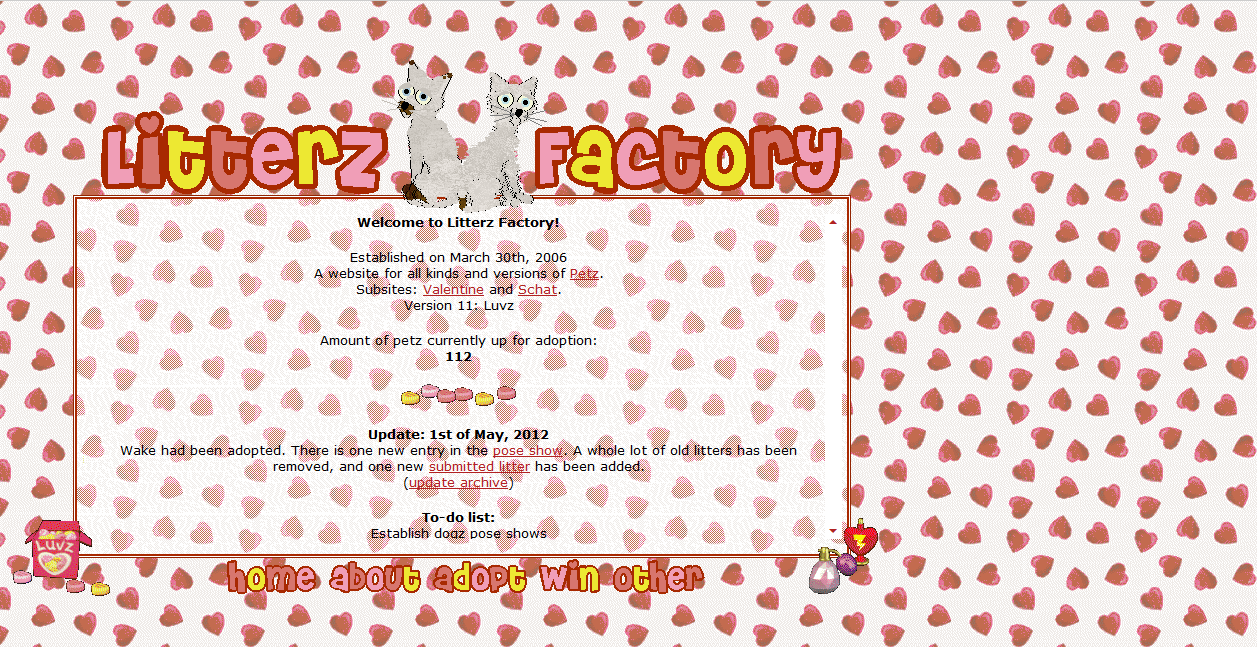 Version 11: Luvz.
A personal favourite!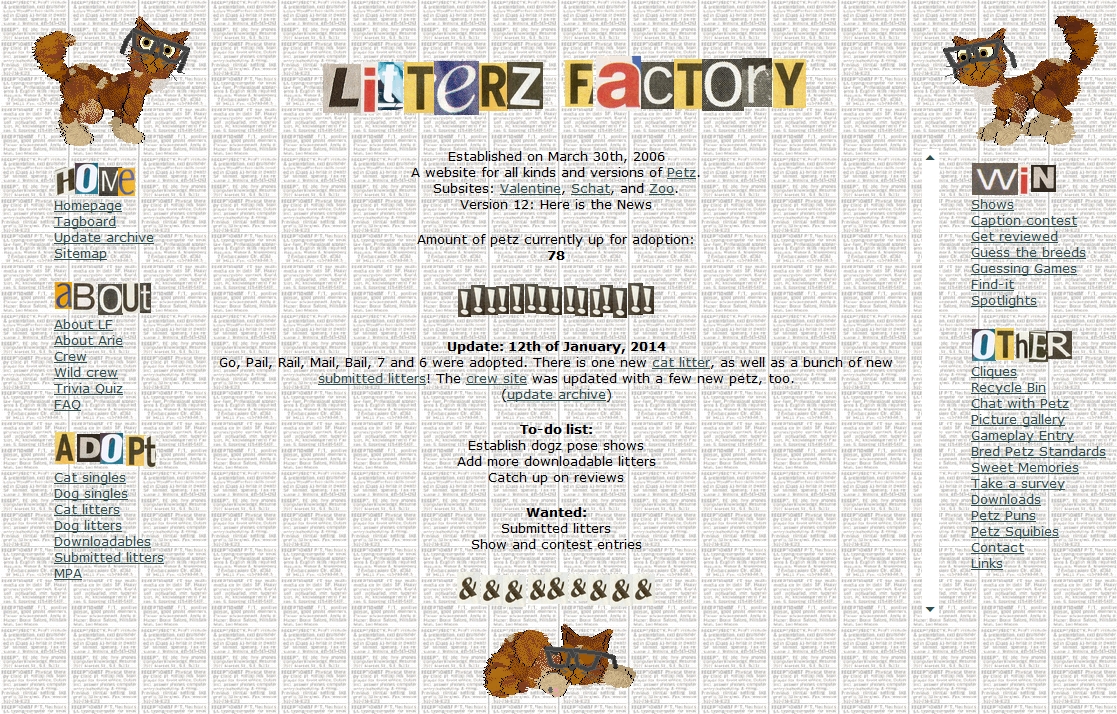 Version 12: Here is the News.
Also a personal favourite!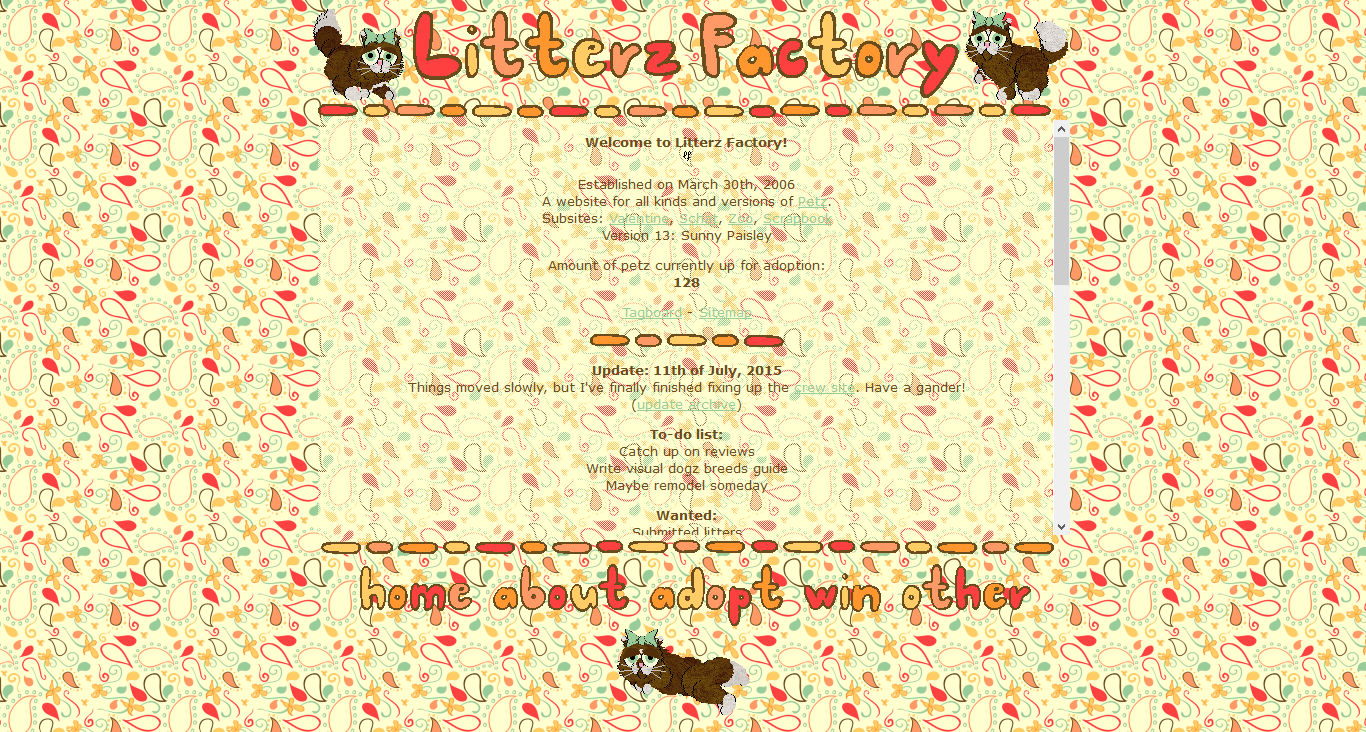 Version 13: Sunny Paisley.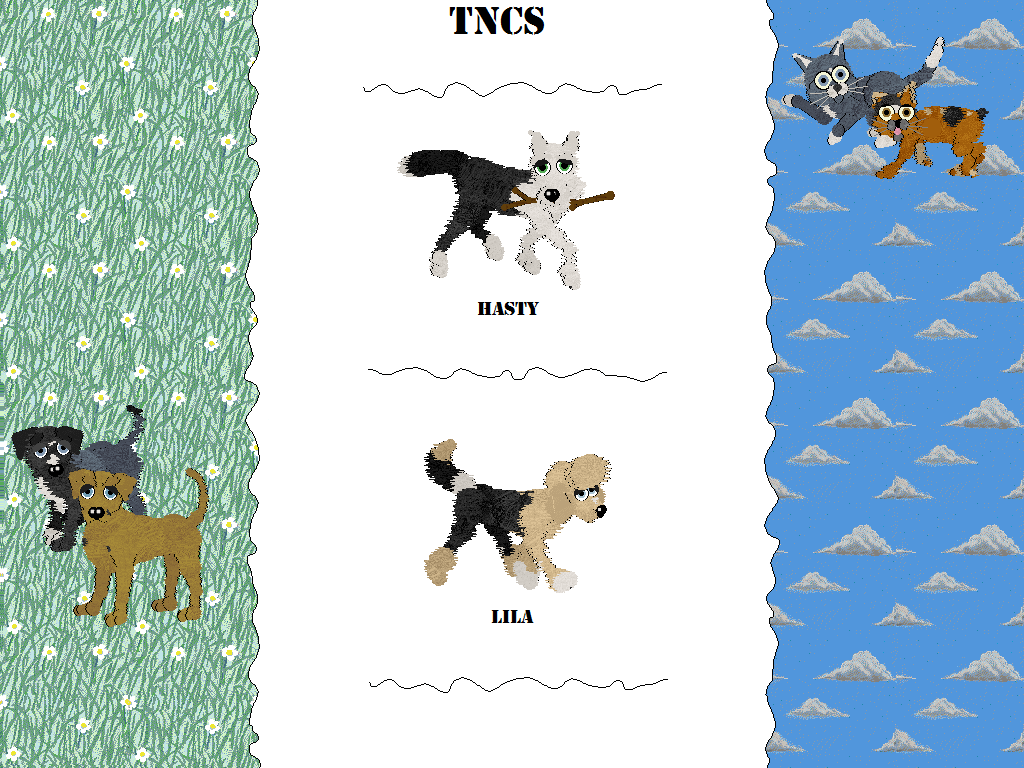 Crew site version 1.
Back when it was called TNCS (The Nameless Crew Site).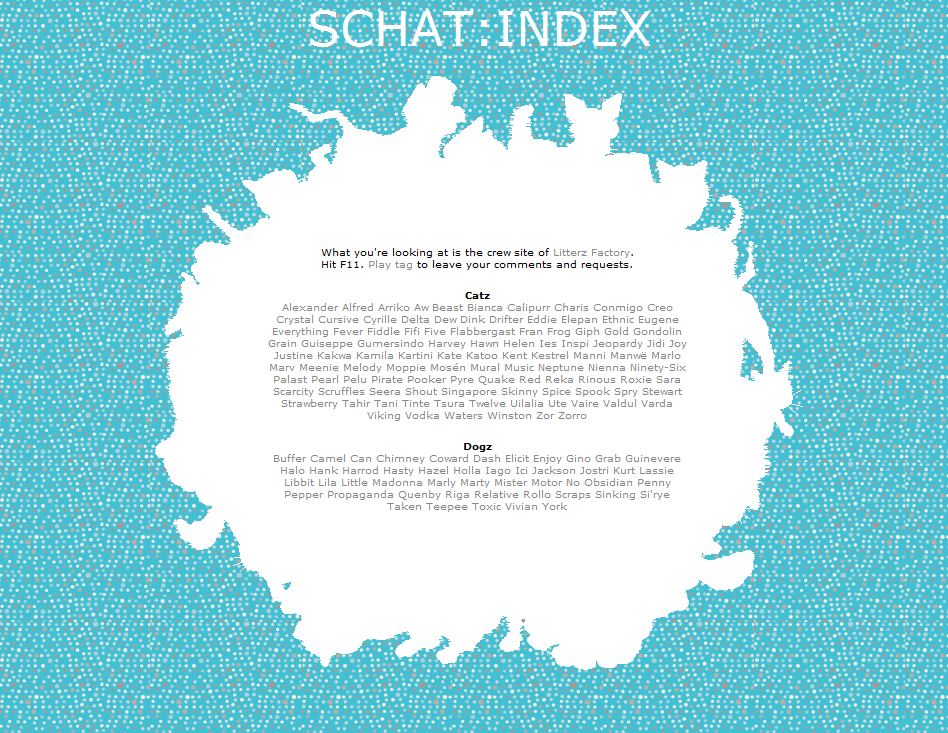 Crew site version 2.
Unique... for a reason.

To read a review, click the score.
75/100 - Kristina at Conquest
90/100 - Anita at PixiMyst
50/50 - Scribble at Harvest
92/100 - Rylee at Petz Dreamz
96/100 - Dane at Havoc
110/100 - Chelsea at Infinite Abyss


I'm not sure where to put these, but they're still worth a look.


A very fun Petz Meme from PixiMyst.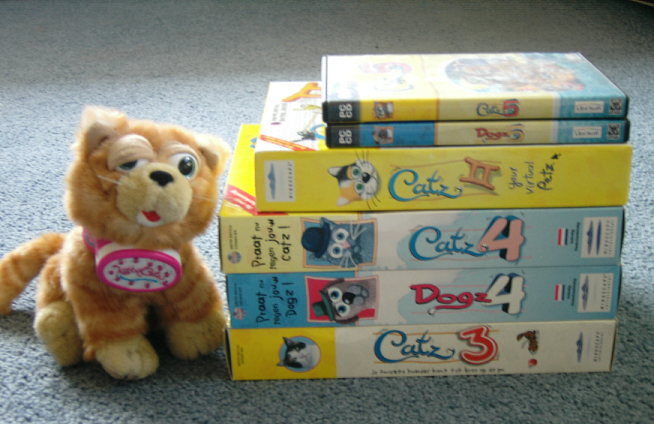 My real-life petz stuff, minus Catz I and Dogz I. The plushie is called Jasper.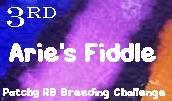 I placed 3rd in a breeding contest with a kitty named Fiddle, who has been MPA'd since.